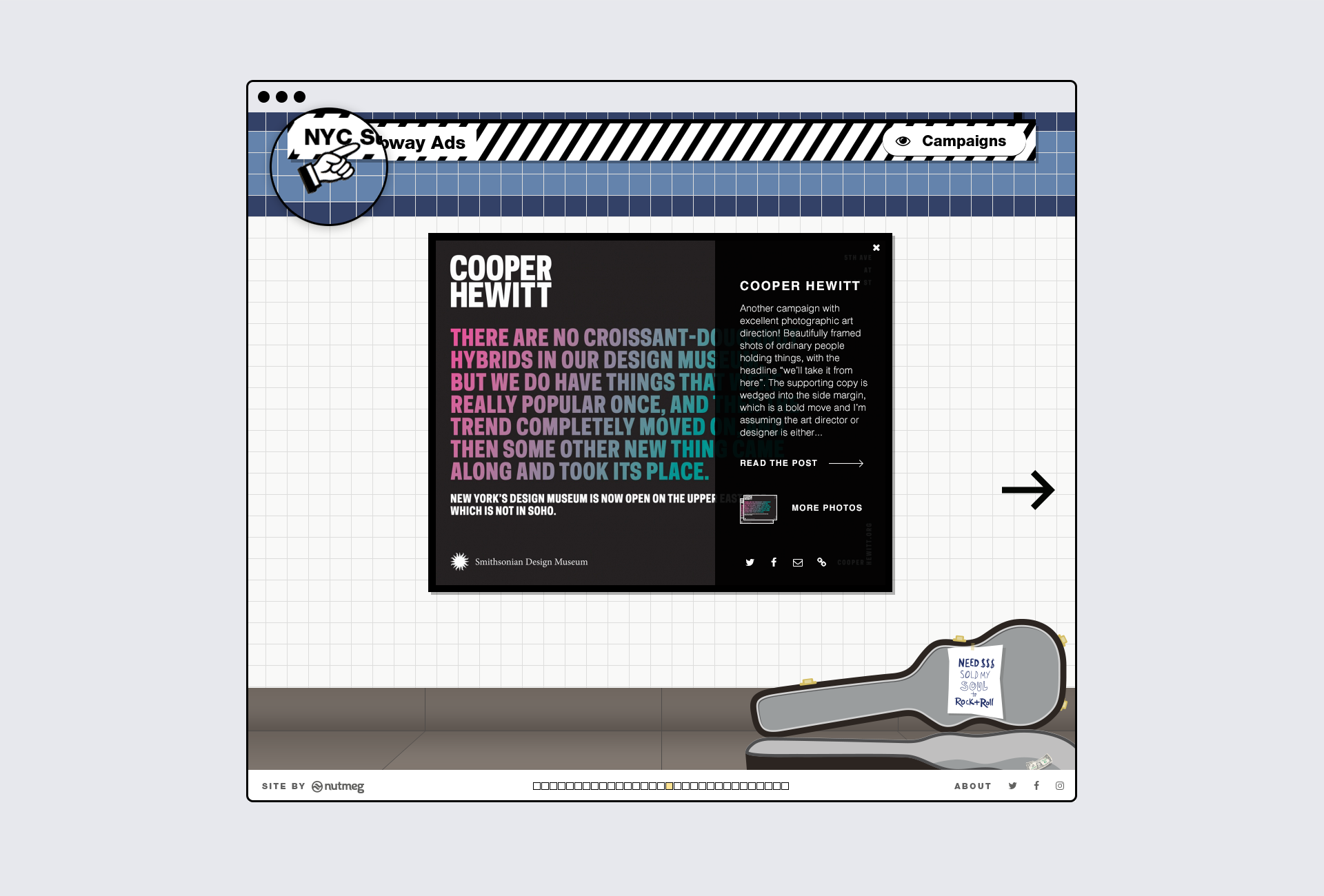 Point to the board
The cursor changes to a pointing hard when hovering over the menu bar.
Why? Frequent NYC Subway rides might know that the conductor is required to point at a zebra-striped panel every time they pull into the station to acknowledge that the train has stopped at the appropriate spot.
Campaign Preview
The menu brings up a grid of campaigns available on the site, and a preview of the images appears on hover.
Frame it
In an effort to inject as many realistic subway details as possible.
The border around each image is made to resemble the metal frames that hold the ads, and the gray speckled texture behind it imitates the walls inside the subway car.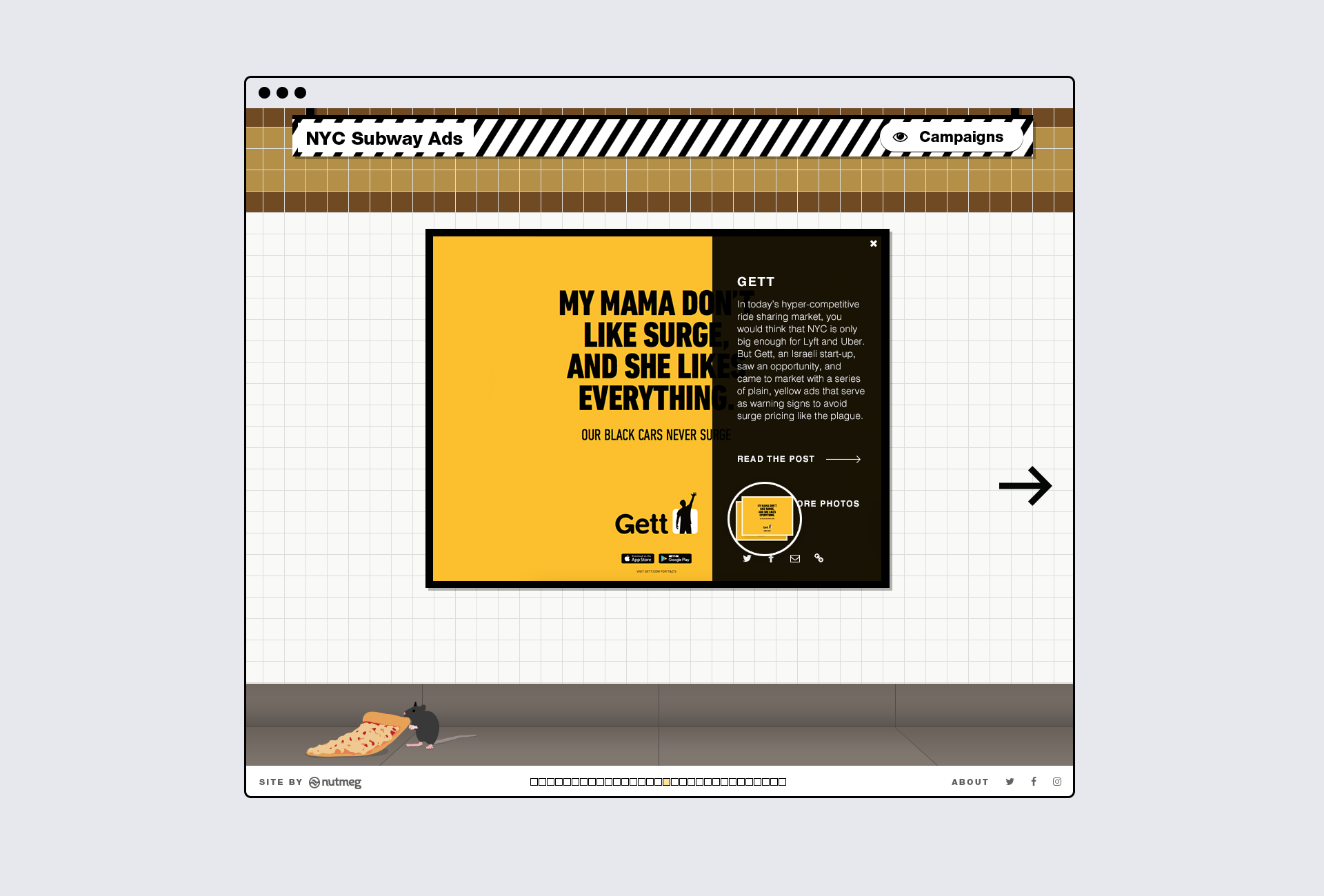 Dig deep
Our team sourced as many photos and images as they could for each campaign. From the homepage, a visitor can click on an ad to see more from the series.